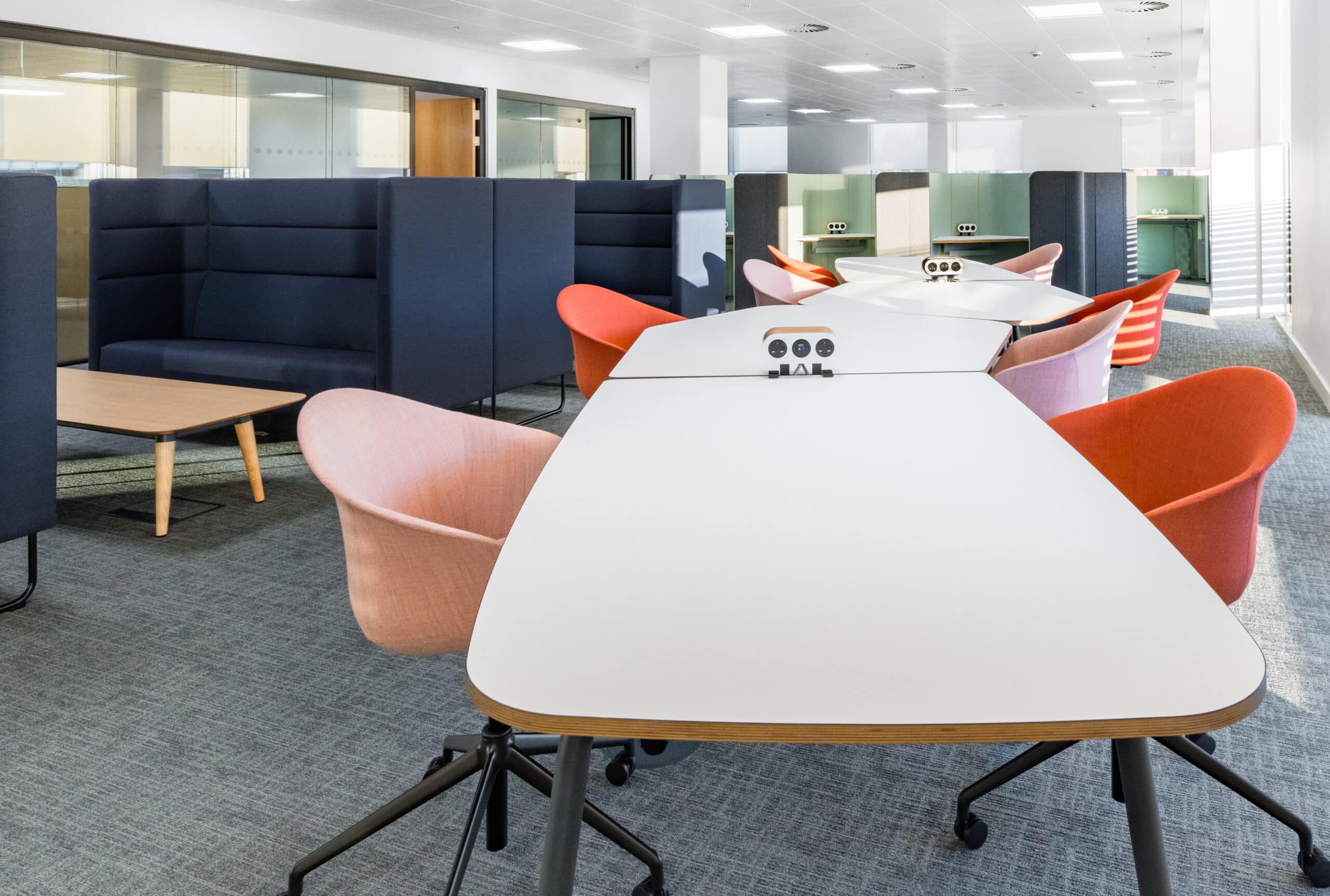 Crawley Council Town Hall
Crawley Council Town Hall
Crawley Borough Council serves as the local authority for the borough of Crawley, located within West Sussex. Its administrative hub is situated at the newly inaugurated Crawley Town Hall. The council comprises 36 Councillors, collectively responsible for establishing the policy framework and shaping significant strategies and plans for the borough.
The Crawley Council's decision to build a new town hall marked a significant milestone in the city's development. The old town hall, while historically charming, could no longer accommodate the growing needs of the local government and community. The new building was envisioned as a modern, inclusive, and environmentally conscious space designed to serve the citizens of Crawley for generations to come.
The new Town Hall offers an improved and purpose-built space catering to the needs of employees, customers, and council members. With state-of-the-art facilities and innovative design, the building aims to foster a sense of community and collaboration.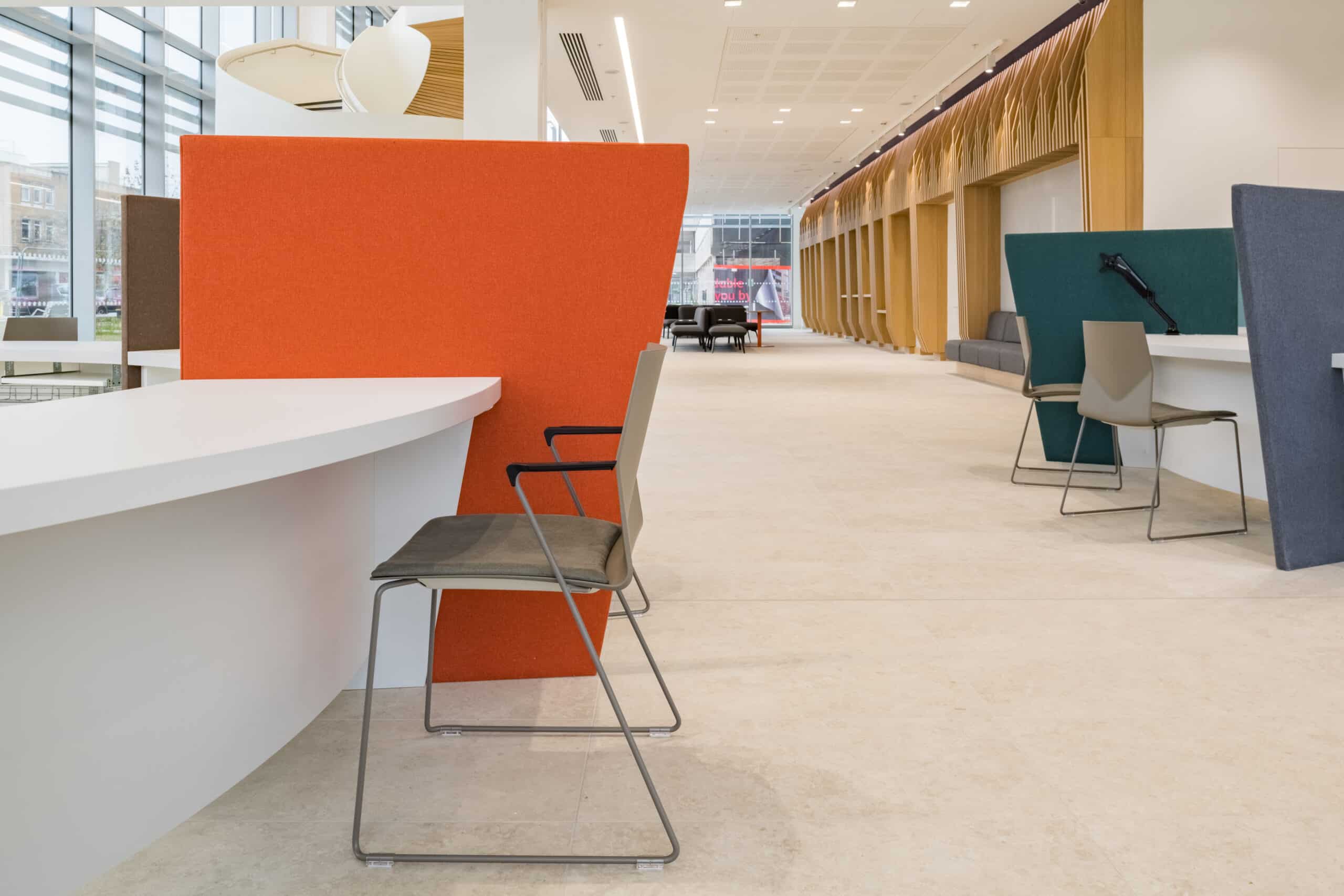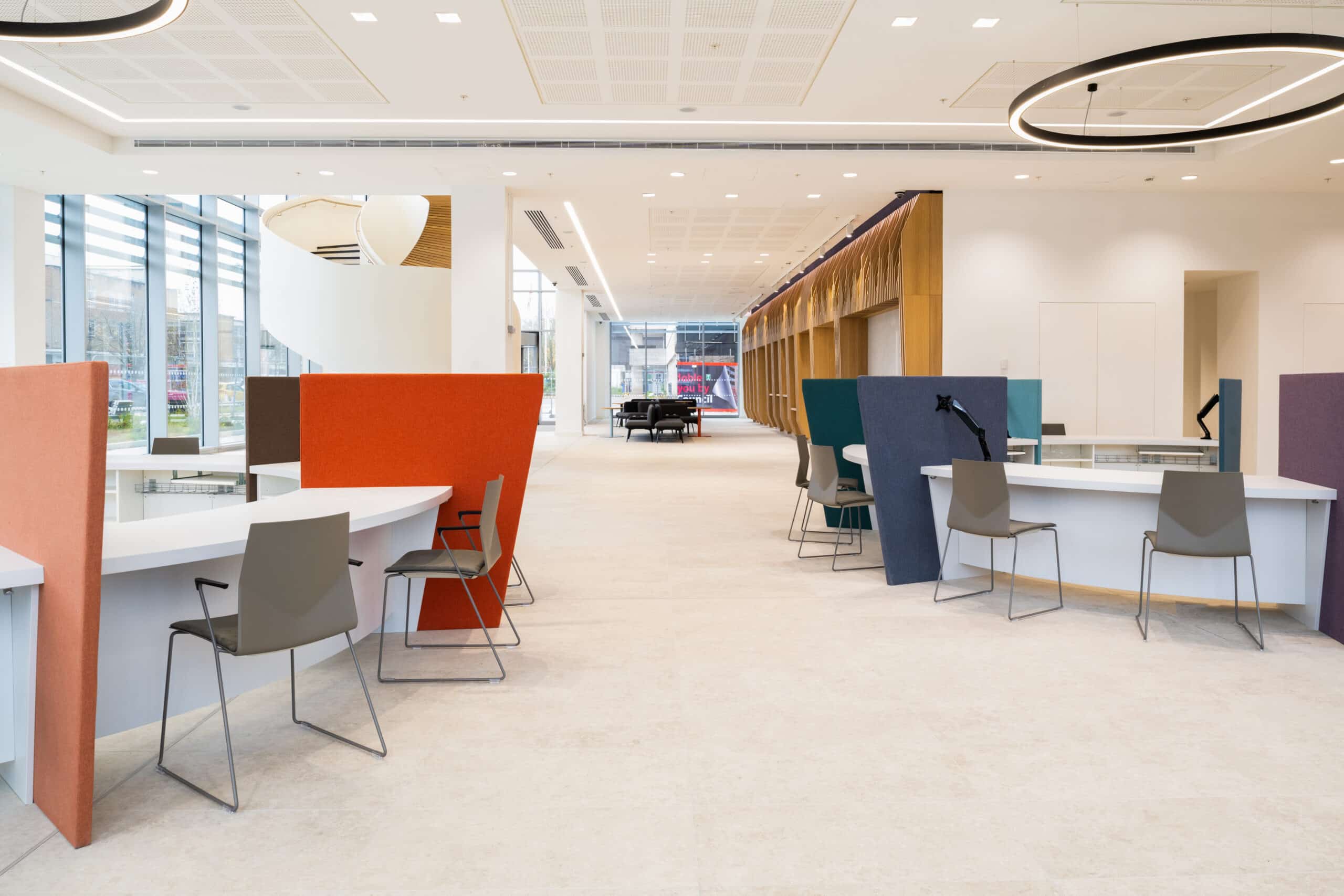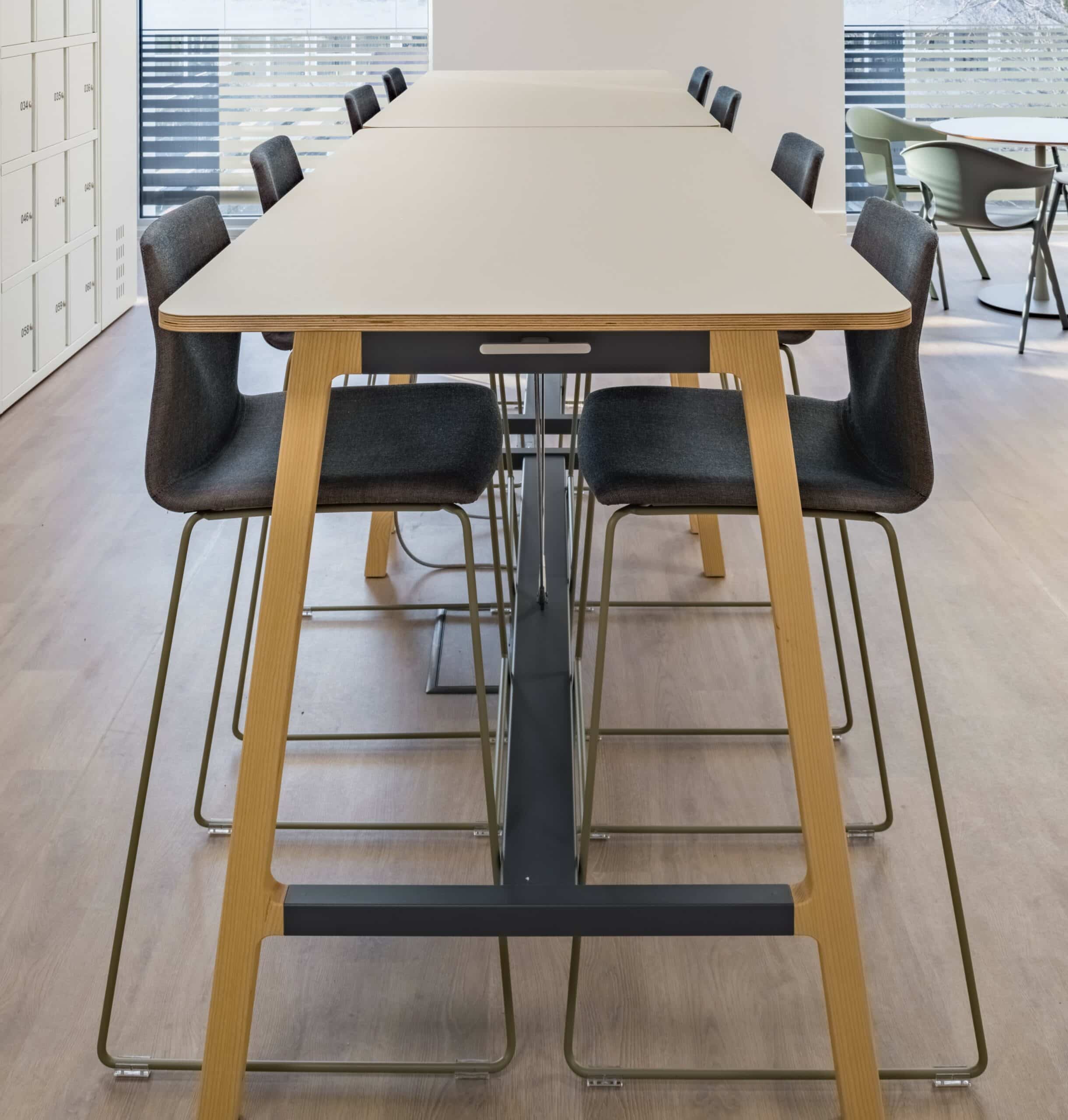 Enhanced work and collaboration spaces
For employees, the new Town Hall boasts modern workspaces designed to enhance productivity and creativity. The incorporation of flexible layouts and cutting-edge ergonomic furniture empowers staff to work seamlessly and efficiently, fostering a conducive environment for their success and well-being.
The new design also takes employee convenience and technological needs into account by incorporating electrical plugs directly into the furniture. This innovative feature allows employees to charge their electronic devices easily without the hassle of searching for wall outlets or dealing with the clutter of wires across workspaces. The streamlined and clutter-free workspaces promote a more organised and aesthetically pleasing environment, contributing to a sense of calm and focus among employees.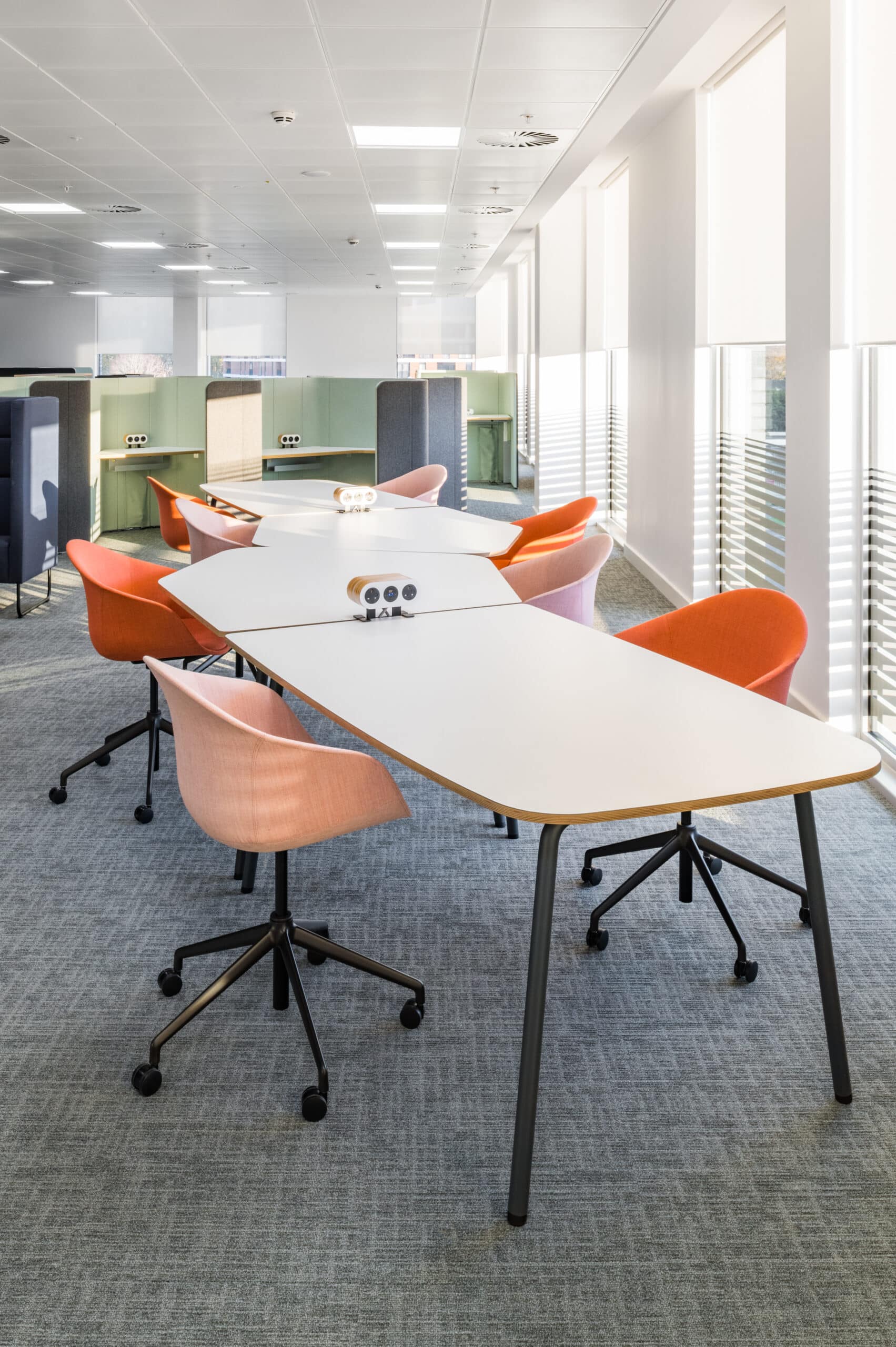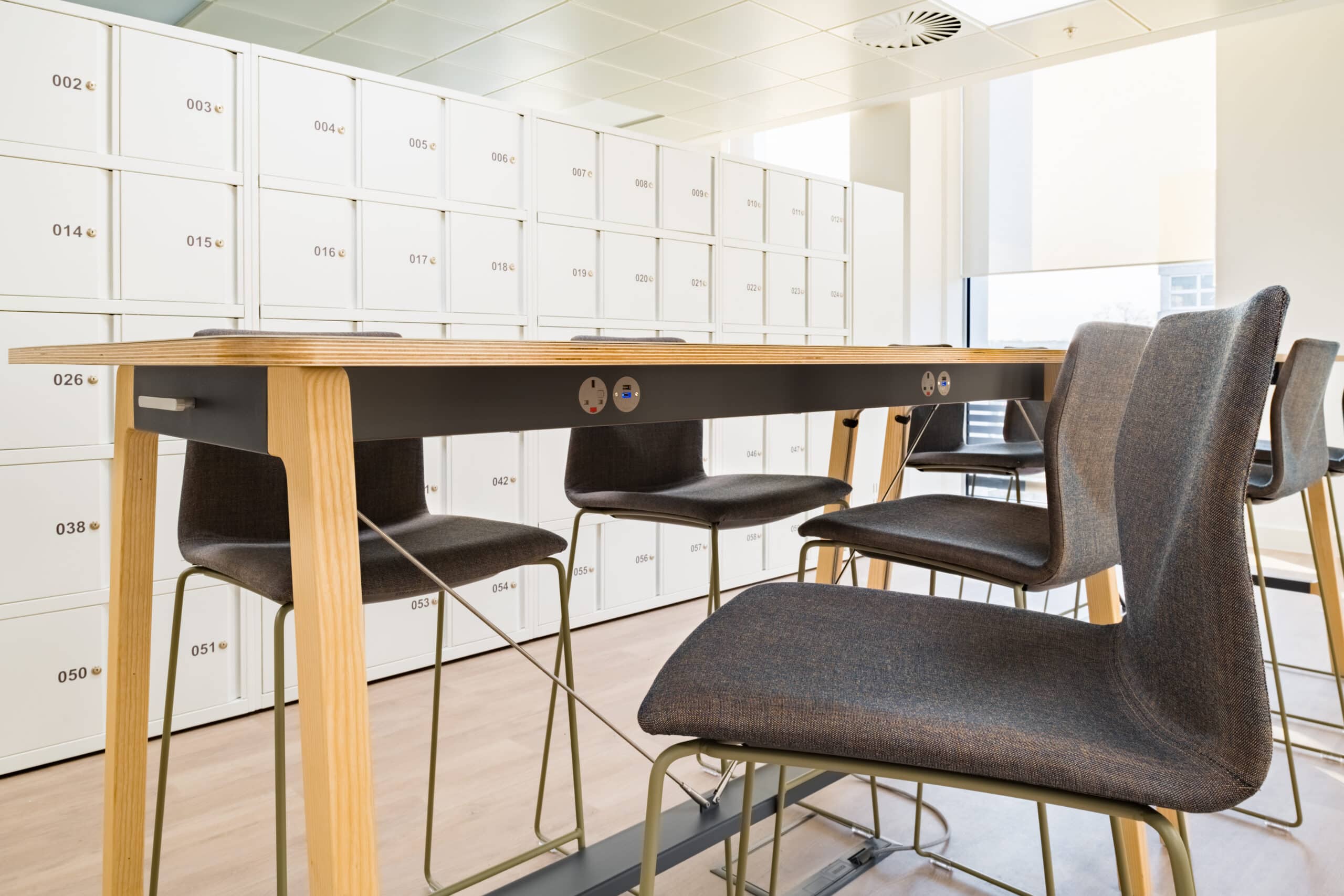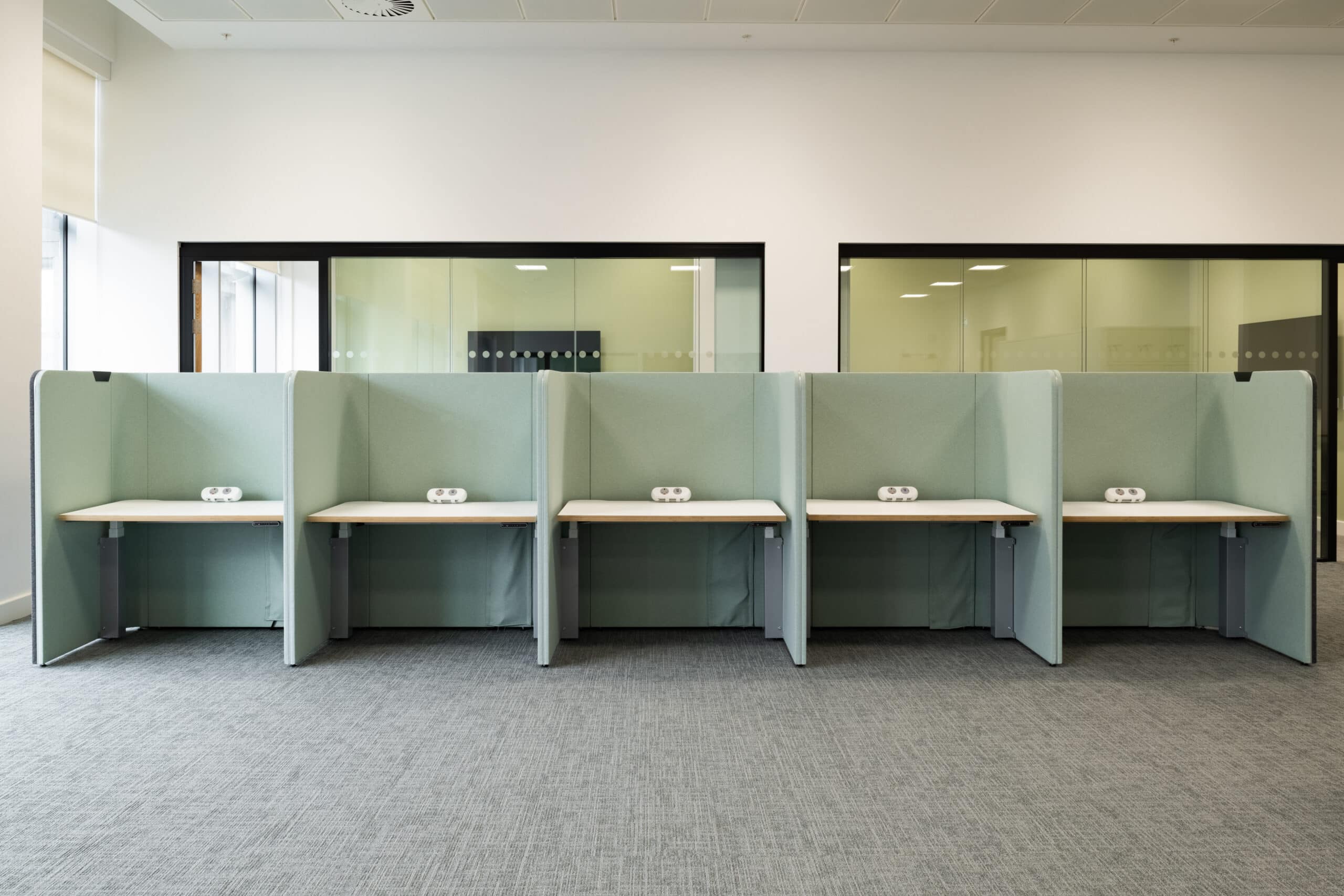 A space for focus
A variety of private booths have been incorporated within the space to offer quiet and tranquil environments, acoustically enhanced to shield you from the bustling atmosphere of the workplace. These spaces are ideal for when employees are looking to focus on a task, or engage in a virtual meeting without distractions.
They are again enhanced with electrical plugs to ensure that employees can stay connected and work efficiently without worrying about their devices running out of power.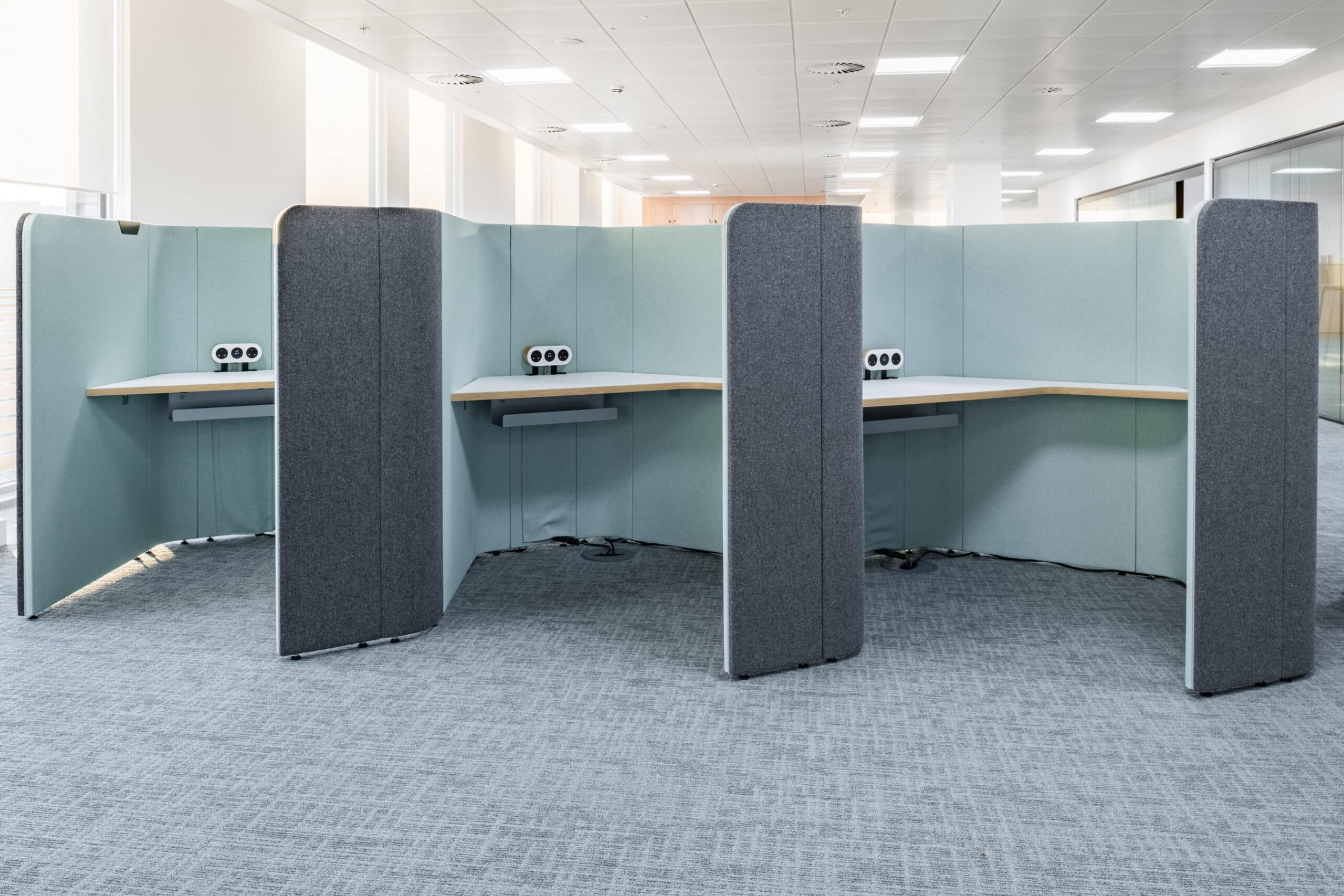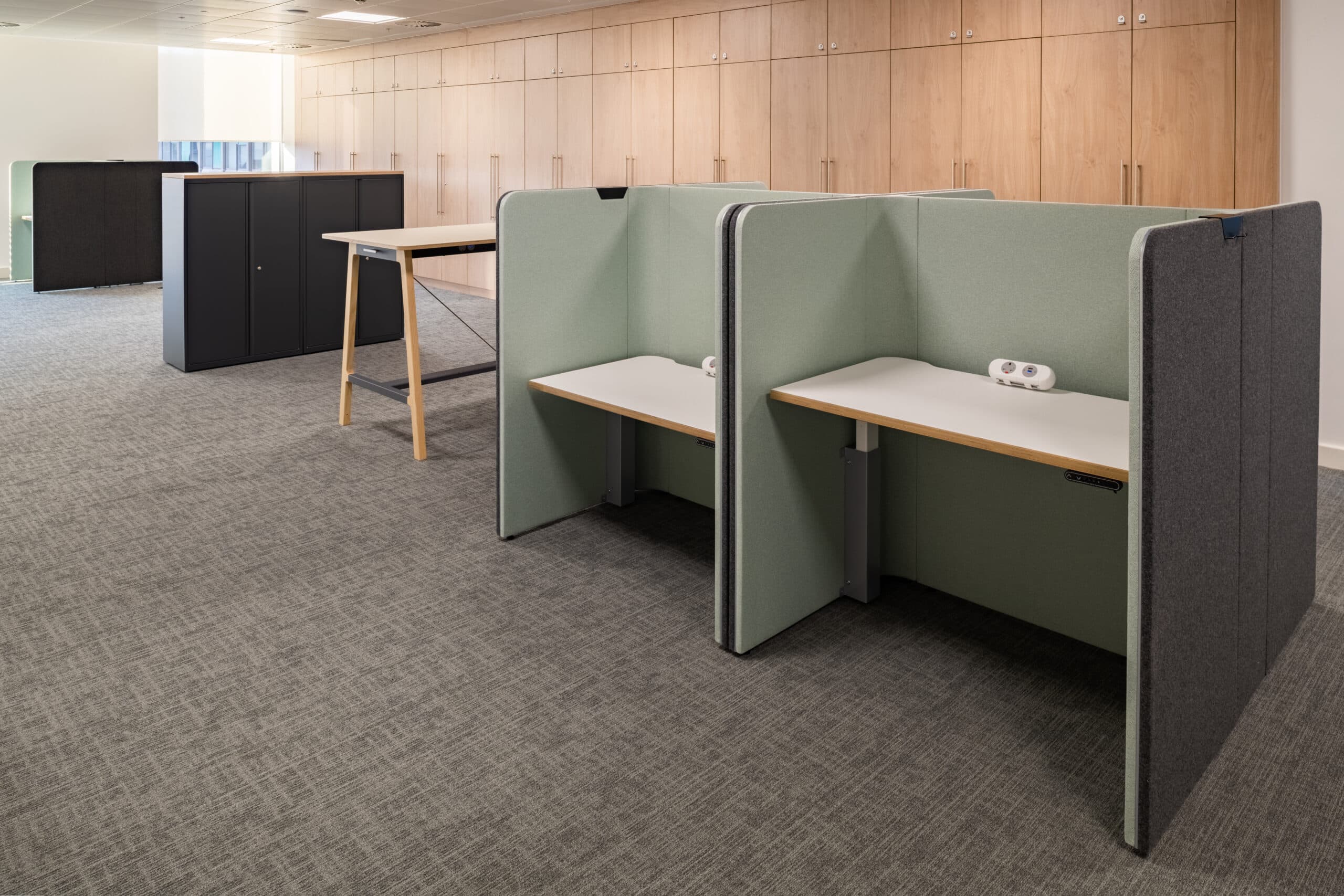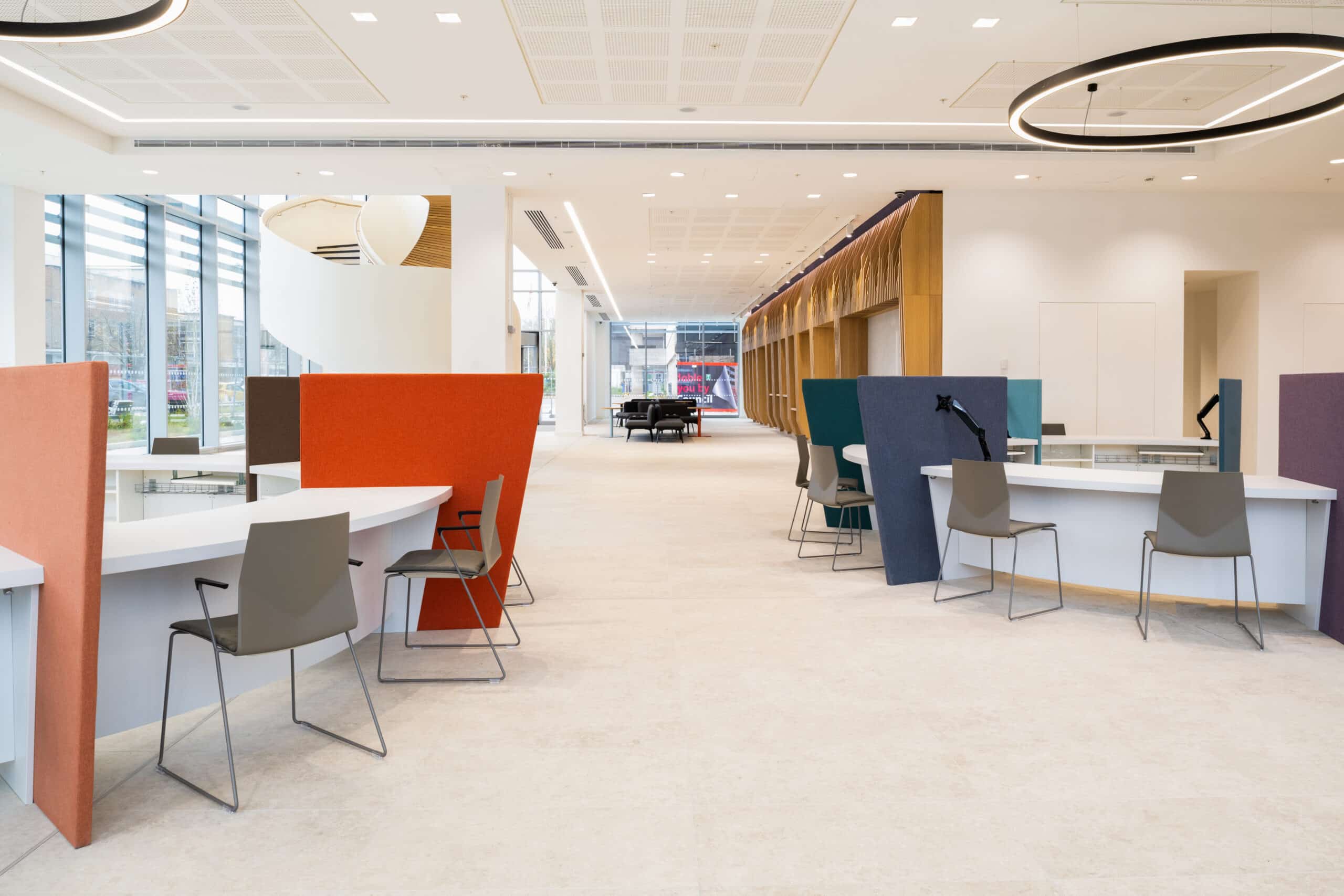 Improved visitor experience
Visitors can now benefit from a welcoming and accessible environment within the Town Hall. The enhanced customer service areas provide a seamless experience for citizens seeking information, assistance, or conducting various transactions.
By providing a welcoming, accessible, and modernised space, the Town Hall aims to empower its citizens, fostering a strong sense of community pride and collaboration.