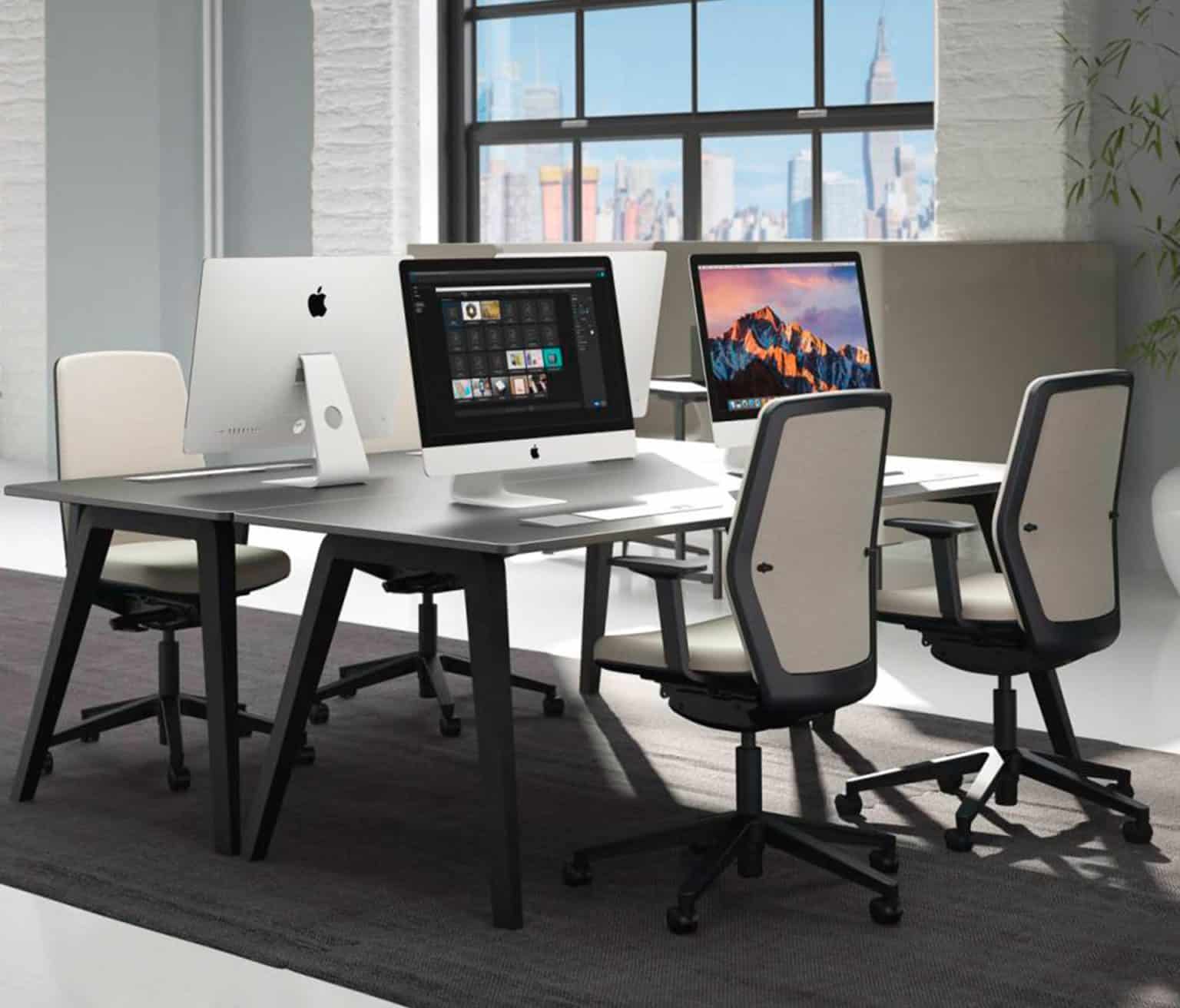 The Power of Ergonomics
How Innovative Furniture Designs Improve Employee Health
In any business, employee well-being is a key factor in maintaining a productive and successful workplace. As companies strive to create a healthy and conducive environment for their workforce, one essential aspect that often goes overlooked is office furniture design. Introducing ergonomic furniture has proven to be a game-changer in enhancing employee health, productivity, and overall happiness at work. In this post, we will explore the significance of ergonomics and how innovative furniture designs are revolutionising the modern office space.
Understanding Ergonomics
Ergonomics, in simple terms, is the science of designing and arranging the workplace to fit the needs of the workers, thereby promoting efficiency and reducing the risk of injuries. Traditional office furniture, although functional, often fails to consider the human body's natural posture and movement. Ergonomic furniture, on the other hand, prioritises the user's comfort and health, leading to a myriad of benefits for both employees and employers.
Promoting Comfort and Productivity
An employee who feels comfortable at their desk is more likely to maintain focus and be productive throughout the day. Innovative furniture designs, such as adjustable chairs with lumbar support and height-adjustable desks, enable employees to customise their workstations to suit their unique body requirements. By reducing discomfort and strain, ergonomic furniture keeps employees energised and engaged, ultimately improving overall work efficiency.
Mitigating Health Issues
Sitting for prolonged periods can lead to several health issues, including back pain, neck strain, and musculoskeletal disorders. Ergonomic furniture addresses these concerns by encouraging proper posture and body alignment. Height-adjustable desks allow employees to alternate between sitting and standing positions, promoting better blood circulation and reducing the risk of chronic ailments associated with sedentary behaviour.
The Era Task chair is an excellent choice for an ergonomic seat. It provides the necessary and sublime support that ensures a healthy sitting posture and has 24 different options ensuring it can facilitate all styles of working so that all of your employees can work comfortably and effectively.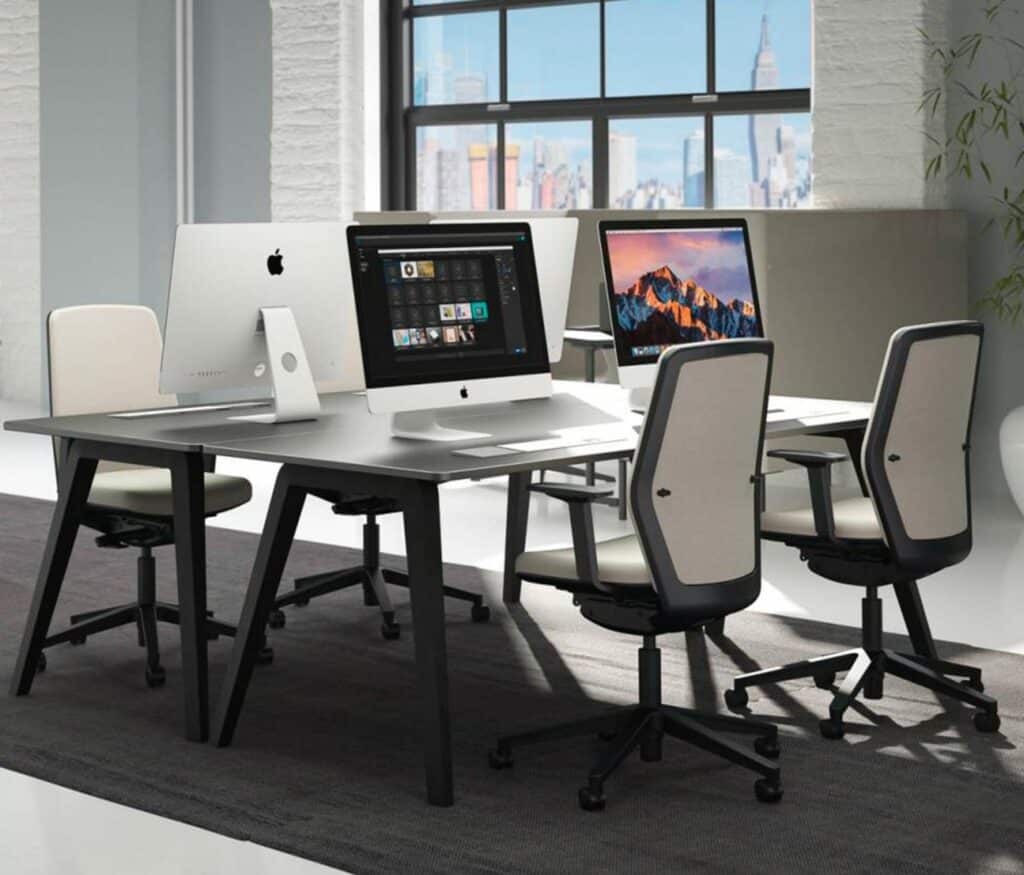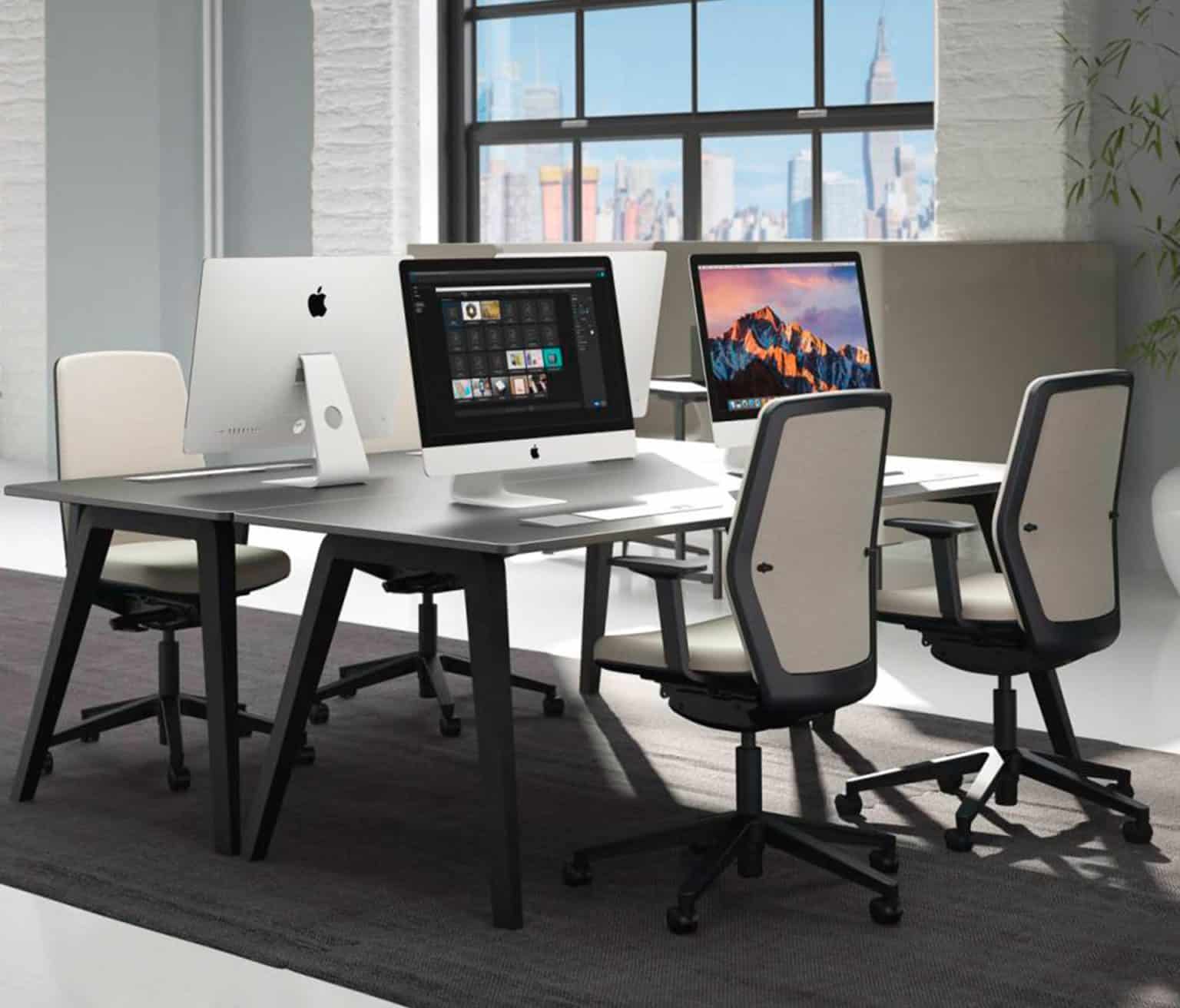 Enhancing Focus and Creativity
Physical discomfort can be a major distraction, hindering an employee's ability to concentrate on their tasks. When employees are free from discomfort and pain, they can better direct their attention to their work, leading to improved focus and creativity. Innovative furniture designs cater to the varying needs of individuals, ensuring they can work comfortably and efficiently.
One of our newest products – the Share move chair, is an innovative and unique chair which allows employees to change their seating position to provide more comfort and flexibility. The chair allows you to sit backwards and features an armrest on the back of the chair for when you do so. Share allows you to see things from different perspectives with free movement around your space – it's the ultimate flexible seating.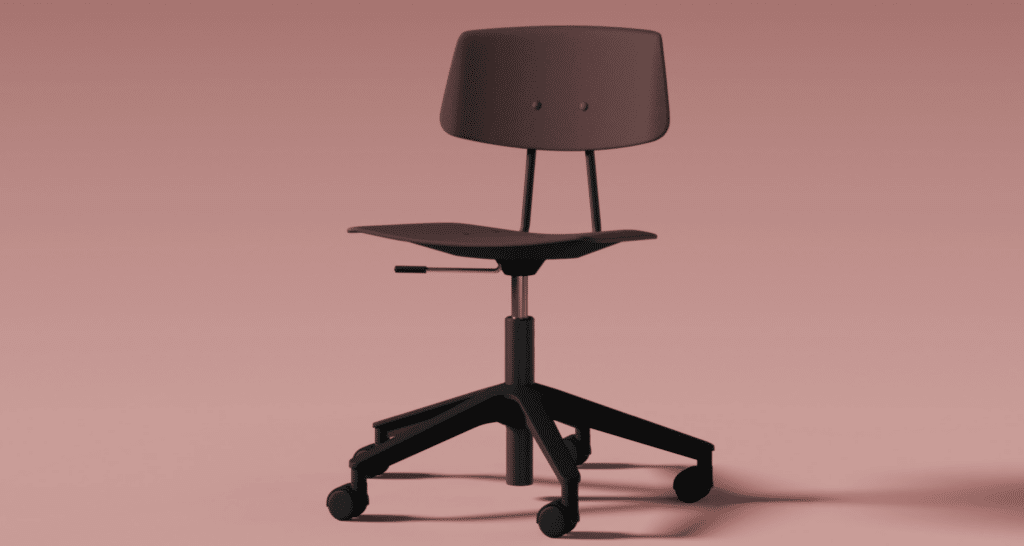 Boosting Employee Morale and Satisfaction
Investing in the well-being of employees by providing ergonomic furniture demonstrates that the company values its workforce. This gesture can significantly boost employee morale and job satisfaction, leading to higher retention rates and a positive work culture. Happier employees are more likely to be loyal and committed to their organisation, resulting in reduced absenteeism and increased productivity.
Creating a Modern and Attractive Workspace
Innovative furniture designs not only serve a functional purpose but also contribute to the overall aesthetics of the workplace. Modern, well-designed furniture can transform a drab office into an appealing and contemporary workspace. Such an environment can leave a lasting impression on clients and visitors, enhancing the company's image and credibility.
An excellent choice for comfortable yet stylish office furniture is the Harc Tub chair. These attractive chairs come in a range of different colours and can be purchased with either a high or low back – meaning you can choose the perfect style to suit your office style and needs. But they are also incredibly comfortable for taking a break or having an impromptu meeting.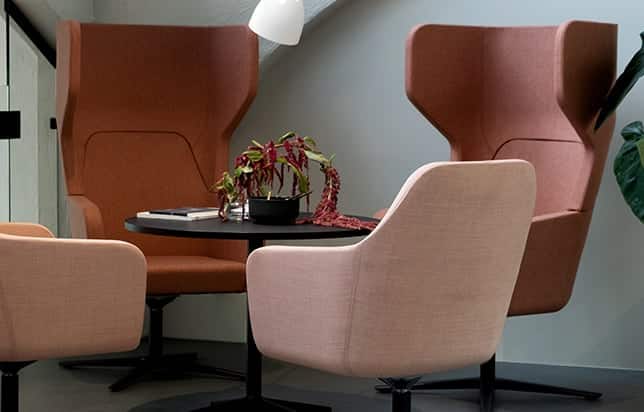 Committing to the health and happiness of your employees
The power of ergonomics cannot be overstated when it comes to improving employee health and well-being. By incorporating innovative furniture designs that prioritise comfort and functionality, employers can create a workplace that fosters productivity, creativity, and job satisfaction. Investing in ergonomic furniture is not just a smart business move; it is a commitment to the health and happiness of the most valuable asset of any organisation – its employees. As companies continue to evolve and adapt to the changing needs of the modern workforce, embracing ergonomics should be a top priority in creating a thriving and successful workplace.