FourSure® Family
EU Ecolabel FourSure® 88
Clean lines and carefully thought out construction. That is what FourSure® 88 is all about. Stack them, put them aside and take them back again when more seating is needed. This perfect robust, stacking chair has endless colour combinations that will enliven any environment. Moreover, the chair has an almost artistic expression owing to the slender skid frame, organic shape, and smooth surface.
Clean lines and carefully thought out construction. That is what FourSure® 88 is all about.
Accessories
Linking device, trolley, sack trolley, grib hole, gliders
EU Ecolabel
FourSure® 88 Eco complies with strict criteria set by Environment Directorate General of the European Commission. Only FourSure® 88 in Ebony Black shell with black or anthracite legs are granted with the EU Ecolabel.
The EU Ecolabel guarantee:
The EU Ecolabel certified range were awarded this based on their product design and life cycle assessment. Every stage of the product has been considered with the aim of minimising its negative environmental impact. The product is composed of a 50% recycled plastic shell, a recycled steel frame and is 100% recyclable. The products are only made up of 6 components and can be easily disassembled to aid recycling. The EU Ecolabel certifies the products for having no harmful materials or chemicals in, ensuring it isn't harmful to human health or the environment.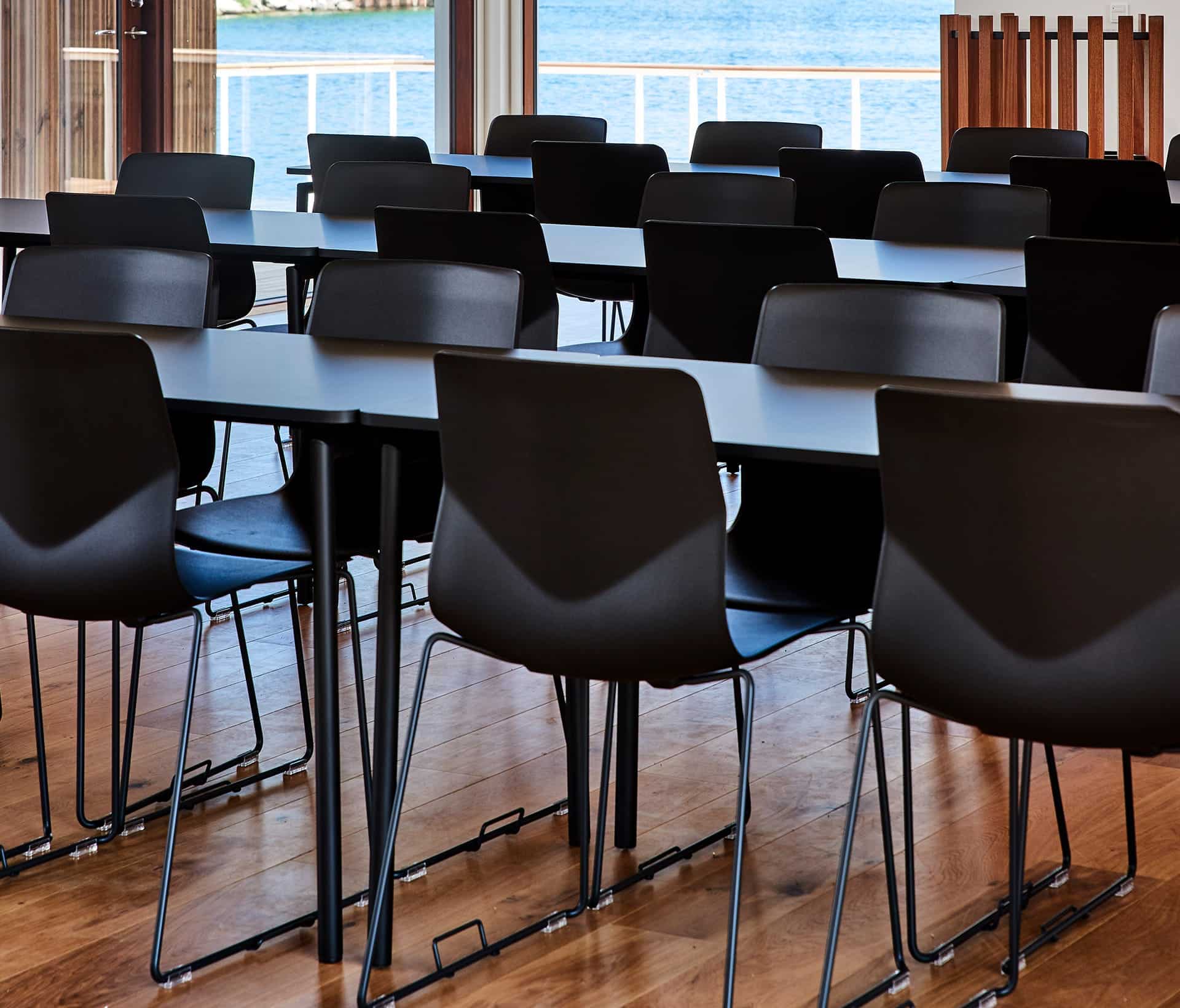 Stunningly elegant don't you think?
With its unique, organic form, remarkable comfort and endless configurations, the FourSure® family is the ideal choice of contemporary design in high-quality for any modern multifunctional space. Moreover, the family is designed to offer maximum comfort and ergonomic support. rn
The unique combination of functions makes these chairs the ideal choice for facilities that need to reconfigure quickly and efficiently. Therefore, the FourSure® family is perfect for meeting, eating, learning and socialising. rnrnSubsequently, the family has been extended to include a variety of base options, finishes and accessories. It is possible to upgrade the FourSure® family with upholstery, linking device, Inno®Note, armrest and grip hole to ensure even more efficiency and better ergonomic handling. So why not go with a FourSure®? They are easy to stack, store, and maintain.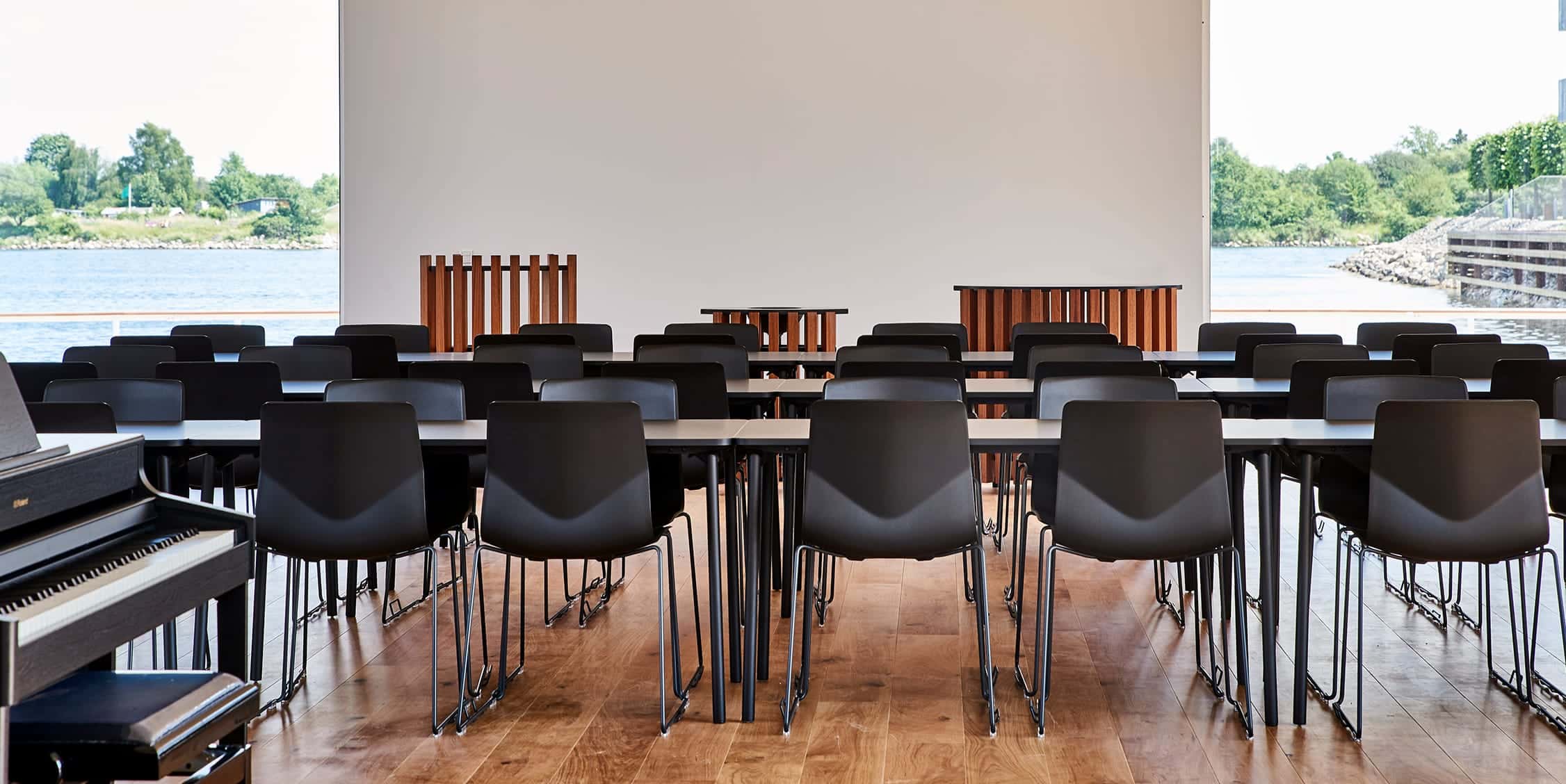 pCon Generator
Create, configure and download as DWG-files in a blink of an eye
---
Strand+Hvass
Furniture designers Christina Strand and architect Niels Hvass founded their design studio in Copenhagen back in 1998 to exploit their full potential for creating innovative and useful solutions for universal design challenges.