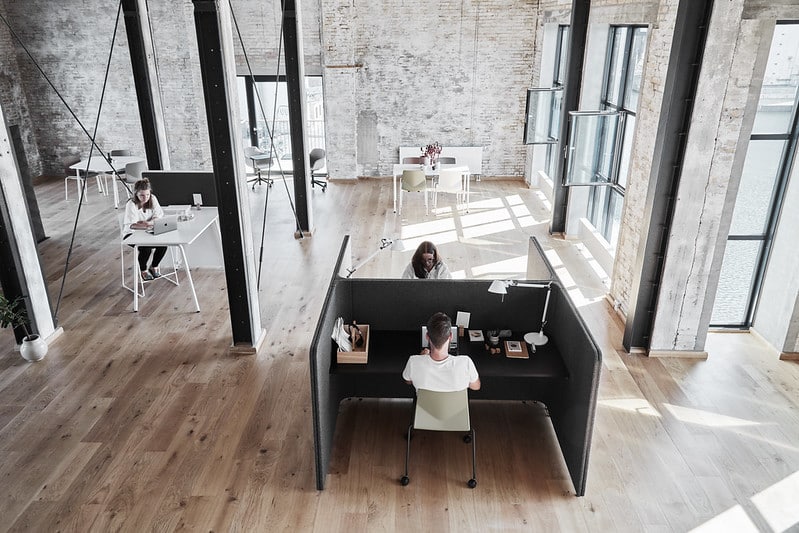 Answering your Acoustics Queries with Acoustic Specialist Emma Dixon
Could you introduce yourself, who are you? And what do you do?
I am Emma, the Acoustic Specialist at Ocee & Four Design. I work alongside our Sales Team to provide support on all things Acoustic! From providing simple quotes and answering customer queries, to assisting on larger acoustic projects and processing associated orders and overseeing them from order to delivery/install.
Some of the things that I can assist with include:
Providing initial recommendations for budgetary purposes
Providing reverberation calculations to demonstrate the improvements that a solution would give
Visiting site to help gain understanding of the problems that are being experienced and to help establish suitable solutions
Working with our internal teams to add value by helping with support for our customers including producing design visuals and arranging installation services where required
Arranging for testing and reporting from an Acoustic Engineer when required
We asked our followers, what do you get most distracted by? The common distraction was too much silence. How would you combat that problem?
Too much silence in an office environment can be combated by adding background noise. Whilst this may sound counterintuitive, when it is too quiet, employees may feel uncomfortable engaging in conversation as a single conversation may stand out and be distracting. If there is appropriate background noise, the conversation will become part of this and will, therefore, be less intelligible and as a result less distracting.
Our followers also found their colleagues chatting particularly distracting, how could an employer help to manage this distraction?
Creating appropriate zones where people can have privacy to have a more confidential conversation, work collaboratively or focus and work independently as and when required and directing employees to use these spaces in the correct way is a successful way to help with avoid distraction from colleagues. Also, ensuring that any desking has adequate desk screens to at least mouth height can help to prevent distraction from desk to desk.
How would introducing Acoustic products into your workspace, help productivity?
Everyone's perception of sound is different and sound issues can be very stressful for employees. Use of acoustic products to combat these issues and create a comfortable working environment will help to make the space somewhere that employees are happy to work and, therefore, reduce stress and increase morale and productivity. Reducing echo and limiting the travel of sound within a space will help to prevent distraction from day-to-day activities.
What are your top tips for managing acoustics in the workplace?
Where possible, design workspaces with acoustics in mind. It is much easier to do this than to add product retrospectively
Implement good zoning to help create a range of areas to meet the needs of the person using that area – i.e., areas for collaboration and areas for focus work
Consider reverberation (echo) in the workplace. Specifically for meeting rooms as a lot more meetings and calls are becoming virtual, poor reverberation times in meeting rooms can cause extremely poor sound quality. Reducing reverberation times by implementing sound absorption will create a much more comfortable meeting space and improve call quality.
If you are unsure how to approach an acoustic problem – ask an expert! There are a range of options to help you combat sound problems, whether it be some advice from myself, or official testing and reporting provided by our partner Acousticians.
What are your top tips for managing acoustics when working from home?
Establish a dedicated work zone – try to select a quieter room in your home, avoiding external sources of noise where possible
Ensuring that windows and doors are adequately sealed can help to prevent unwanted external noise from causing distraction
Using masking noise of some kind can help to mask any unwanted sounds – this could be "white noise", nature sounds or simply turning on a fan
Consider reverberation (echo) in your working space. Use of soft furnishings and/or sound absorbing panels can help to improve the acoustic comfort of the space