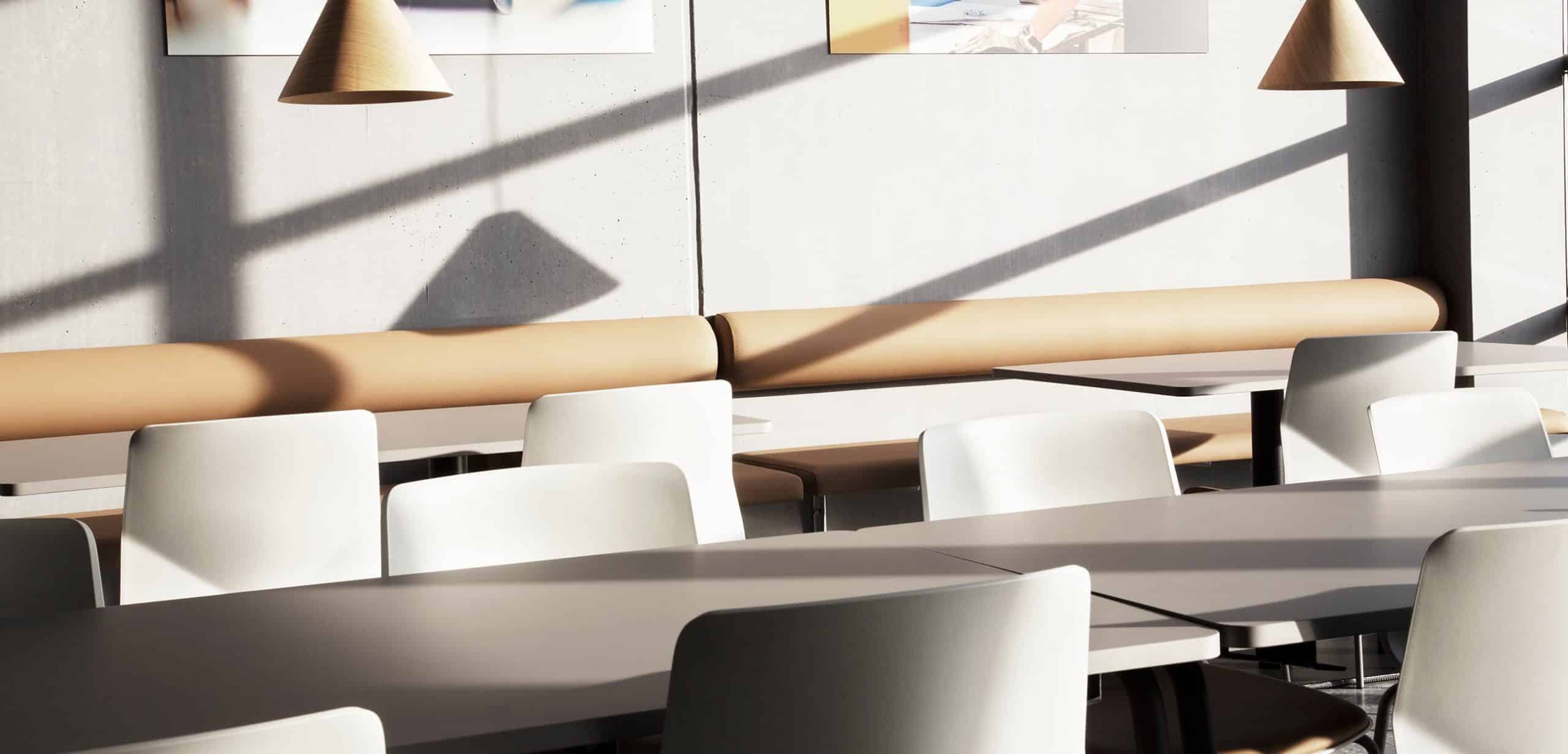 Claus Andersen Rustfrit Stål
Canteen Renewal with Warm and Earthy Colours
Claus Andersen
Claus Andersen Rustfrit Stål A/S addressed the desire to renew the canteen and transform the dining space into a room focusing on employees and daily use.
In close collaboration with Claus Andersen, Four Design developed and designed the room to accommodate more practical solutions.While the space had to adhere to functionality, the canteen also had a social function in the employees' everyday lives. With the simple furnishing and lighting arrangement, there is peace and space for social breaks, yet there is still room for individual immersion and relaxation.
The muted earthy colours are warm and straightforward. The composition of colours and materials fit perfectly with the raw concrete walls framing the canteen.