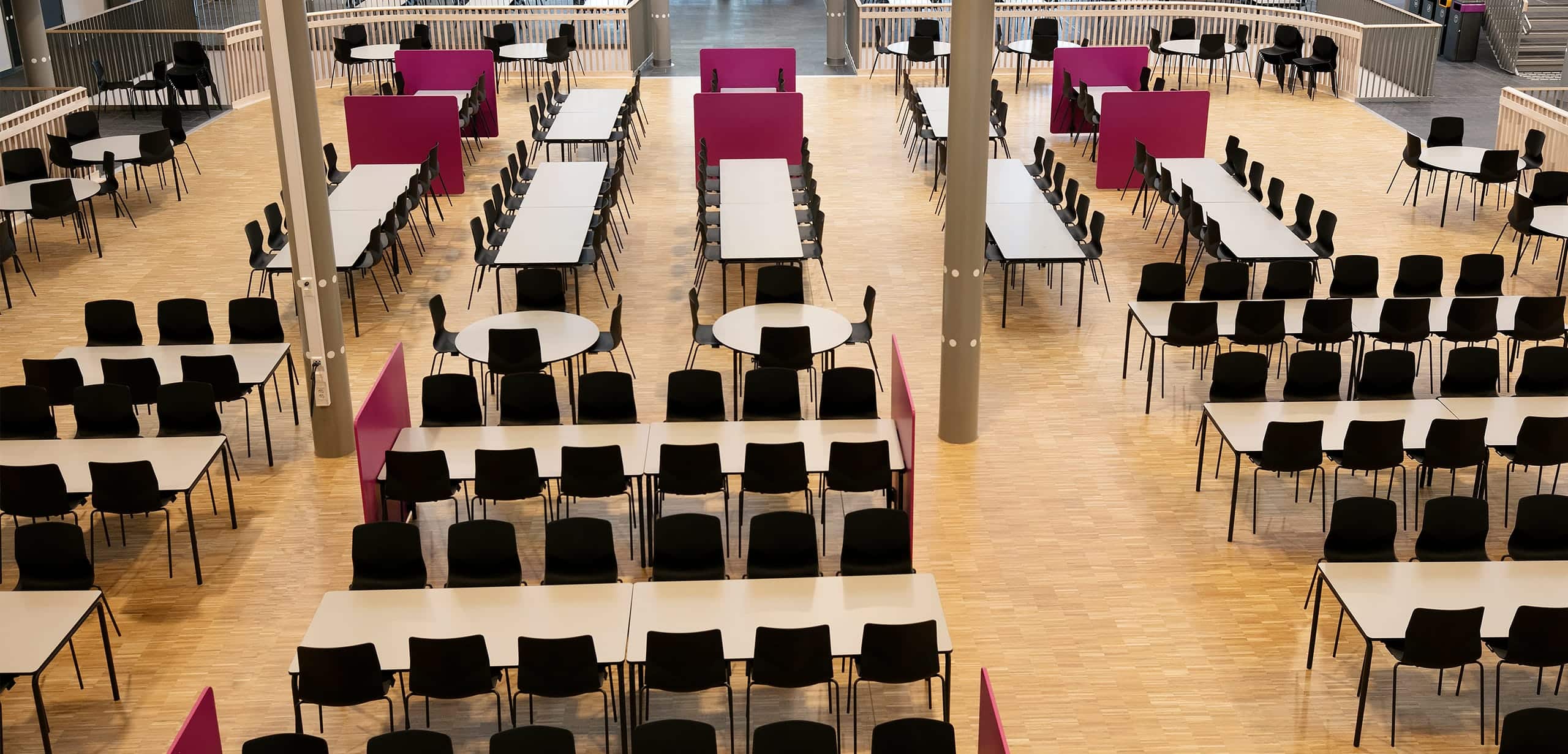 Jessheim High School
A short trip north of Oslo, you find the village of Jessheim. Recognising the need for bright colours inside and outside of the building this learning institution radiates bold contrasting colours.
With the large scale canteen functioning as the heart of the building, this space creates room for eating, socialising and learning. RoomInRoom panels enable both visual and acoustic barriers and work well as space dividers which can be moved and reconfigured easily. Tiering the canteen and breakout spaces with high and low tables and chairs allows for different interaction types and empower students to find out what works best for them.
Chair suspensions on tables will take a load of work from any facility manager or maintenance staff.