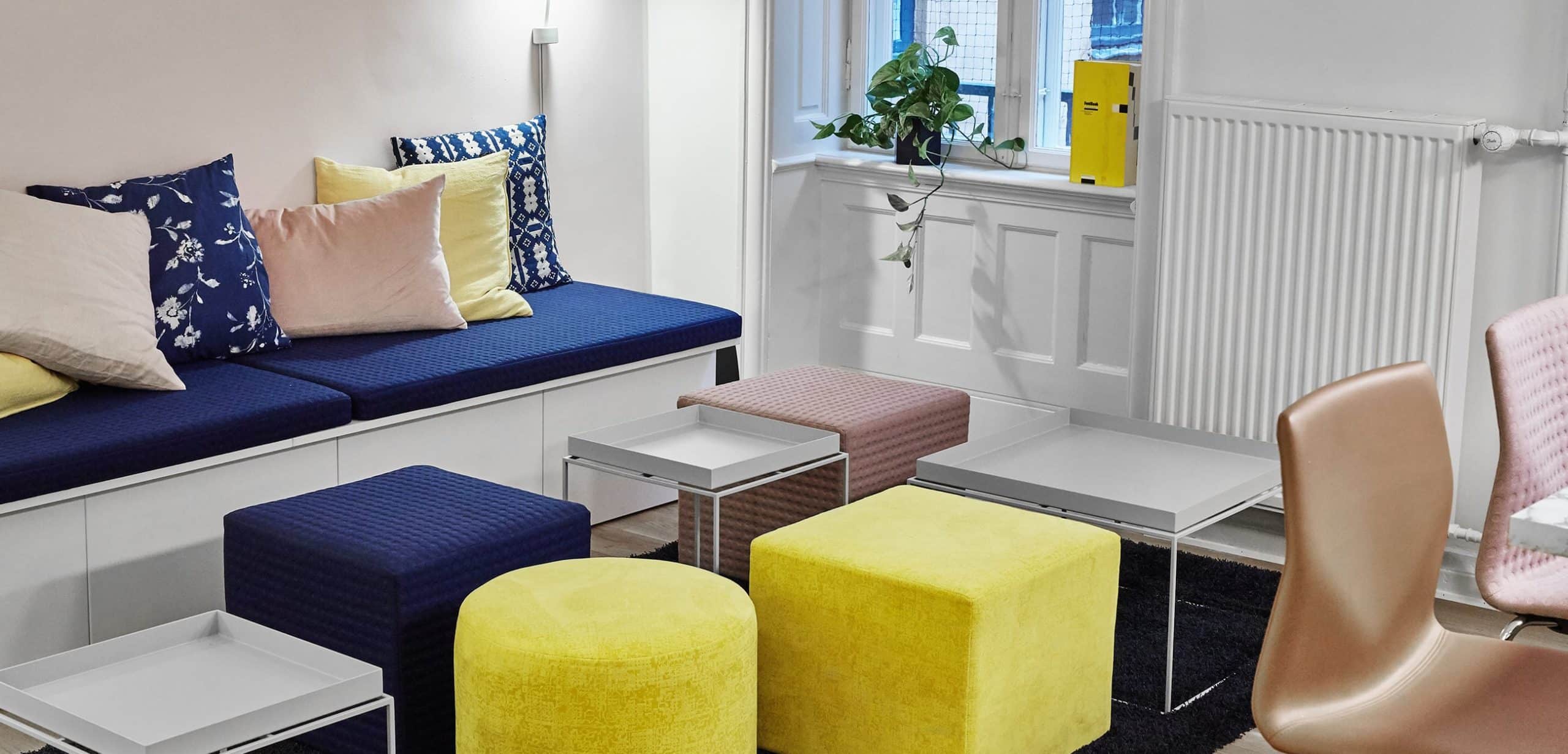 Signifly CPH
How do you make an old Copenhagen luxury flat into a fresh, vibrant and techy workspace? Interior Architect Søren Kjøller from SQR Studio has the answer…
The colour confidence is evident entering the young tech company Signifly. Bright yellows, pale pink, indigo blue, and splashes of aluminium emphasise and frame.
A bright yellow hall, artwork underpinning brand ethos, and an employee picture wall welcome you leaving no room for innuendo. This company means business.
Walls in the open-plan office space are painted white, creating an airy space for work concentration. Pale pink curtains function as a visual backdrop as well as acoustic sound-absorbing panels. The white walls allow Digi-details and quirky nick nacks to stand out. Contrasting the pale pink hues, Søren Kjøller has chosen the FourCast®2 Wheeler in leather with aluminium four-star base, free float, return and swivel. The aluminium base of the chair serves as a masculine counter brass trend feature, contrasting the soft feminine colour palette.
To create continuity throughout the rooms, Søren has dotted the colour palette and style stringently.
The result is a soft and sultry base with bright statement pieces. Focusing on contrasting masculine and feminine vibes, mixing and matching between touchable textiles, customised vintage pieces, this interior cultivates a playful techy and daring endeavour.