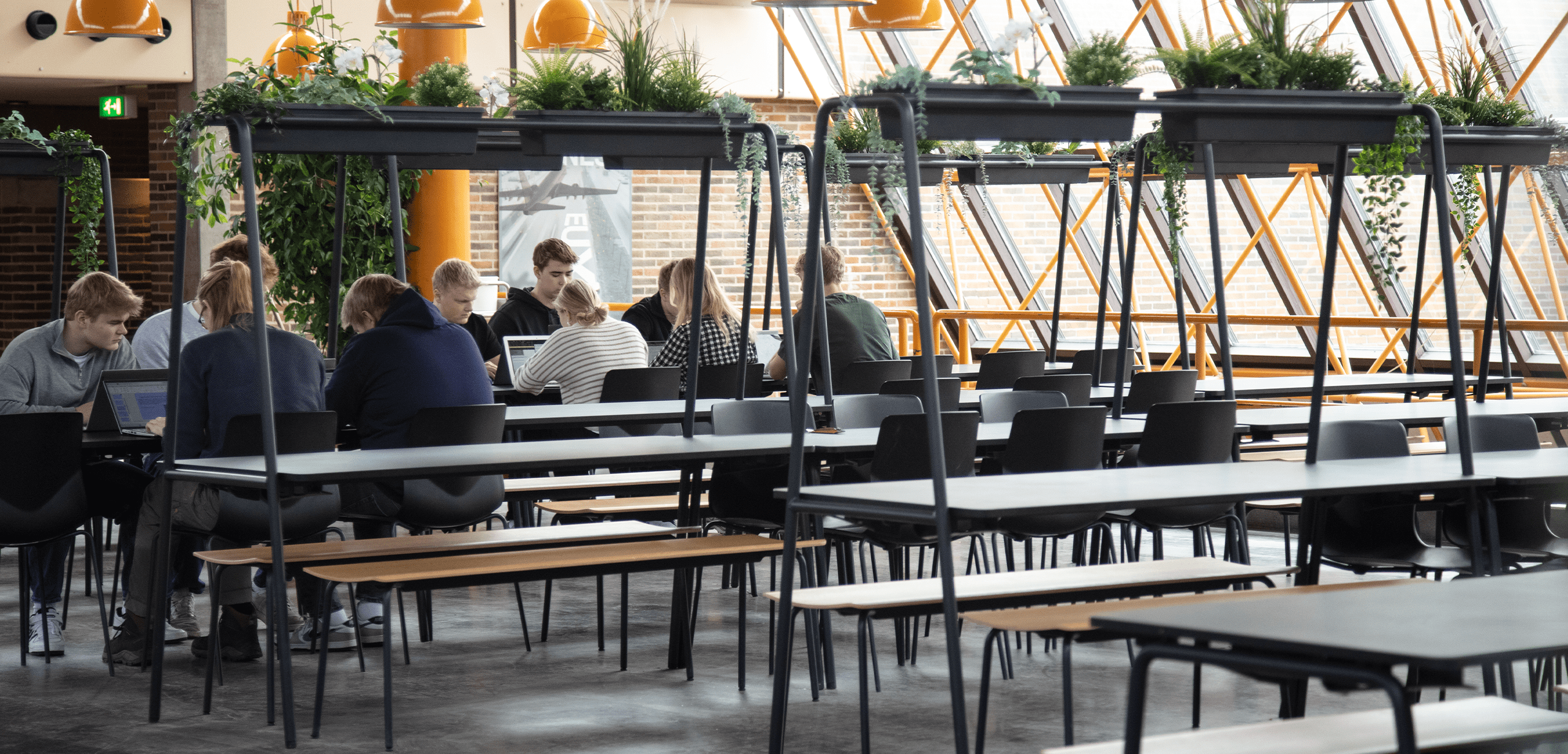 Svendborg Business School
Svendborg Business School
The architecture of the school is bold in character, with a unique yellow load-bearing ceiling construction that runs throughout the entire building.
The large canteen, with its high ceiling, is the perfect setting for the FourReal and FourReal A tables. These tables are multi-functional and invite group work, casual conversations, and informal meetings throughout the day. By adding biophilic elements, you can add personality to your space while creating an inviting and comfortable spot.
The FourSure 44 chair is easy to stack, store, and maintain. Its simple and straightforward design complements the tables perfectly. The iconic chair is exceptionally comfortable and durable, making it the perfect choice for the school's canteen. The benches add warmth to the canteen, creating a more casual and relaxed environment and are both space-saving and functional.
The Svendborg Business School in Denmark provides a dynamic and modern learning environment that promotes creativity and collaboration among its students. The combination of functional furniture, distinctive architecture, and natural elements in the school's design creates an inviting and inspiring space for the students to learn, work and socialize.